Jessica Bowe had just left a pub shortly before midnight one night last week and was walking home. She stopped to take pictures of the snow falling on an empty street in front of her that was lit up by street lamps and holiday lights when a couple walked into view. After wandering into the middle of the street, the man got down on one knee and proposed.
She approached the couple afterwards to let them know she took a lovely picture of their special moment. Michael Kent, who had just proposed to his girlfriend, Fiona Newlands, gave Bowe his email address so that she could send him the picture.
Kent checked his email frequently, but days went by and the picture never came. He realized he never got Bowe's contact information, so he reached out on Facebook and Twitter:
"Dear Internet. Last night I proposed to Fiona Newlands in Iceland. A random woman took our picture as it happened (we didn't know she was there). In the aftermath I didn't take the ladies contact details and I'm worried I gave her the wrong email. If we could find that picture it'd be incredible. Below is the scene of the crime. If we can't find it, that's life I guess, I'm still very lucky."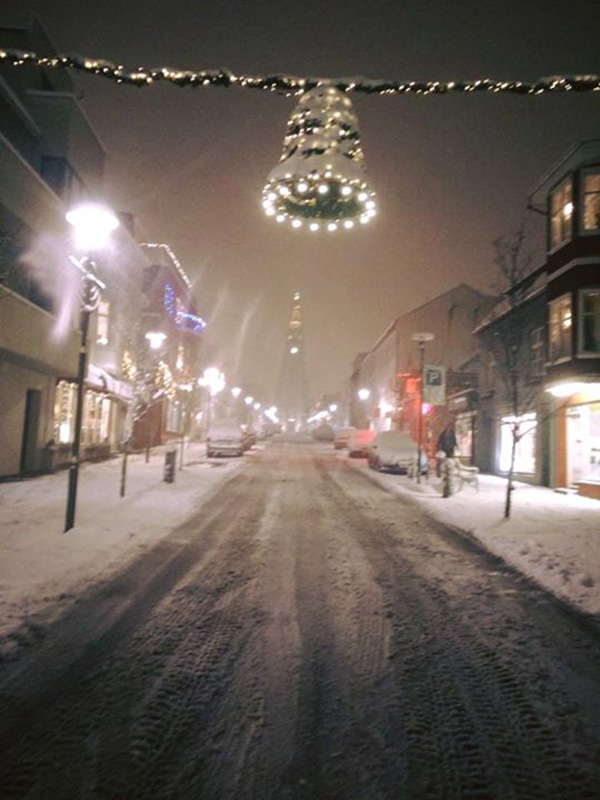 Credit: Facebook/Michael John Kent 
After a few connections were made, Kent found his photographer.
"I can't believe what's happened. The woman who took the picture of me proposing to Fiona in the street, posted it online after I put my email in wrong on the night. Through me posting on Twitter we were reunited with the photo. I can't believe it. I [expletive] love the internet."
Bowe had shared the photo and story on Instagram:
"So, this was a special night. I was leaving Bravó after a few happy Friday beers and snapping some pics of the lovely falling snow, with Hallgrímskirkja church in view up Skólavörðustígur, on my usual way home when this couple got engaged on the spot. I gave them a moment and then asked if they would like to have this picture as a memento. The man's hands were trembling as he entered his email address on my phone, and I got some nice hugs of appreciation. Sometimes you're just in the right place at the right time."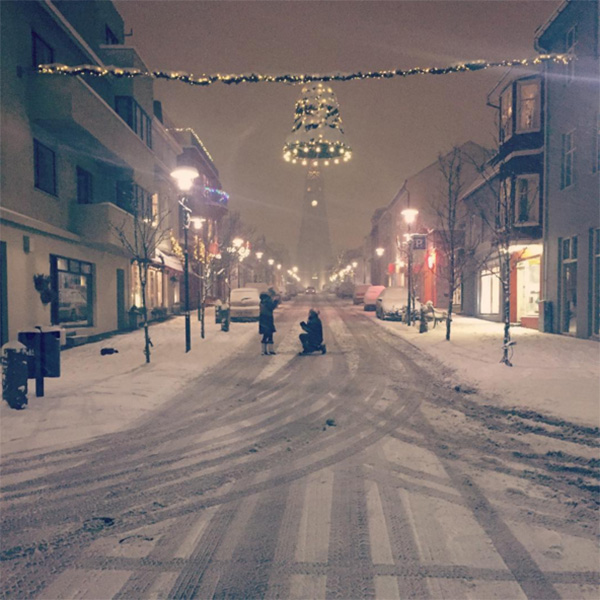 Credit: Instagram/jrbowe 
A few days later, an Icelandic news outlet connected Bowe with the couple, who were still in town, for a joint interview.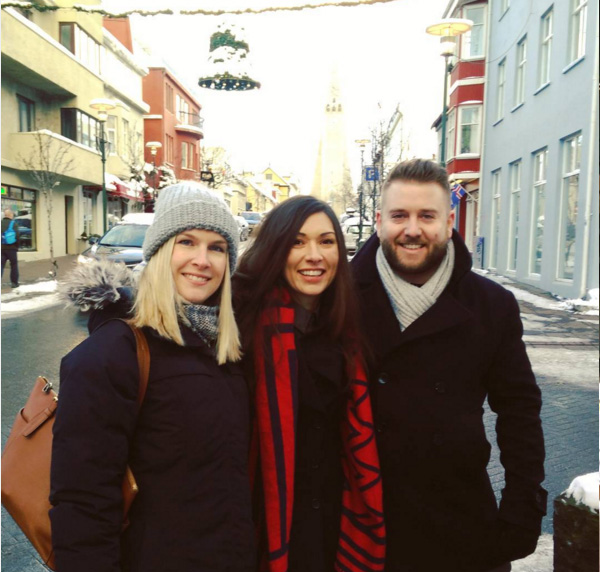 Credit: Instagram 
"This was the first time I got to meet them and properly talk to them," Bowe said. "They're really great people. It couldn't have happened to nicer people."
Read more at http://www.sunnyskyz.com/good-news/1431/A-Stranger-Took-This-Photo-Of-His-Proposal-The-Power-Of-Social-Media-Helped-Him-Find-It#LfMOguuTAksHwAYX.99